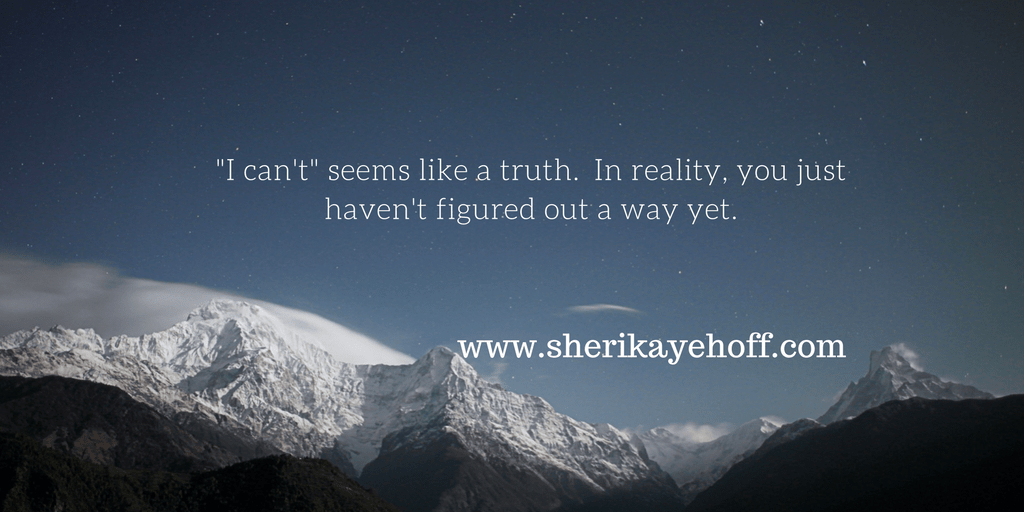 Change these three mindset blocks and you'll increase your results.
I woke up this morning thinking about the blocks that people have when it comes to success. A block is a limiting belief that creates self-sabotaging behavior. Today, we'll focus on three big blocks. They are "I can't". "I'm not worth it or I don't deserve it."  And the last one is "I have to do it alone."
The best thing about studying blocks and mindset is that your thinking can change.
When you create awareness and see how your thoughts get in the way; you can choose to change those thoughts.
A huge block is "I can't".  This belief is sometimes rooted in a truth or a pattern of behavior. Maybe you have tried many times to achieve a goal, and you haven't done it, yet.
"I can't" seems like a truth.  In reality, you just haven't figured out a way yet.
When you remove, "I can't" from your self-talk, you open the way for, "Maybe, I can." and then, "I will."
Then finally shift to, "I'm doing it right now."
Recognize an "I can't" belief by noticing why you think you haven't achieved your goal(s). If your reasons are anything but, "I haven't learned how to do it yet"; you probably have quite a bit of "I can't" energy. Free yourself from this belief by writing down how you will learn how to do it, what resources you will use, and what actions steps you will take. Then, read
 about people who are doing or have done what you want to do.
I am not worthy. I don't deserve this. This is another joy-stealing and self-sabotaging belief.  Recognize this belief in this type of behavior. You get very close to your goal, then back away. Something doesn't quite "feel right". Or you do something like "accidentally" deleting an important file or goofing up on an important presentation. I have even witnessed people fall down, or drop things, or get sick every time they get close to a big goal.
I felt this way when I was healed from a chronic, life-threatening illness. I was thankful, but part of me felt like I didn't deserve it. I recognized this and worked on feeling worthy because I didn't want to reject the gift of healing. The thought, "I am not worthy" is just a thought. Thoughts can change. This thought operates under the surface. You may feel full of confidence and have an issue with worthiness. You don't develop worthiness, it's just something you are. Own your worthiness. (Note: this post contain affiliate links. If you click on a link and make a purchase, I will earn a commission. I only promote what I truly believe in.)
You are worthy of your biggest goals because they are important to you. You don't earn worthiness. You create the feeling of worthiness. Practicing self-care, self-love, and self-acceptance allows worthiness to enter the picture. I also wrote many affirmations. I wrote, "I am worthy of healing
."  "I deserve my best and highest goals." I wrote these word over and over.
I have to do it alone. This is the most exhausting limiting belief. This prevents you from asking for help. You have probably heard the quote, "No man is an island…"  We need each other. If you consistently tell people, "No, I don't need help"; you are pushing away valuable resources and the chance to make whatever you are doing, even better. Practice asking people for help. When people offer to help you, say, "yes". If you feel overwhelmed, make a list of all the tasks on your mind. Then, see who could help you. How can you delegate?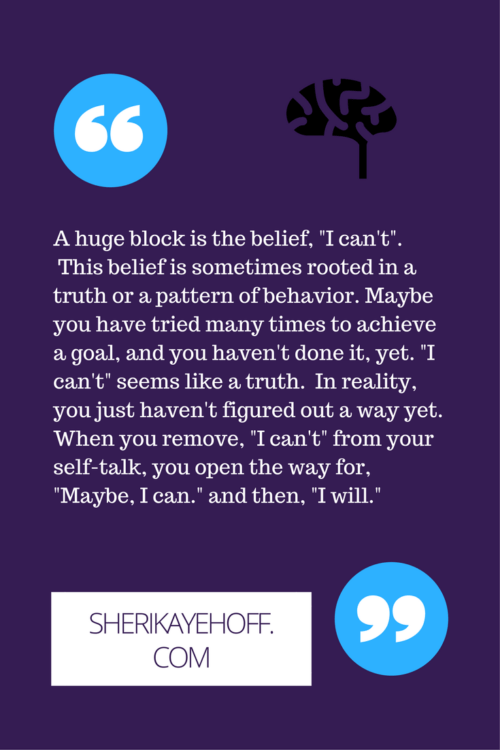 If you meet these three mindset blocks, head on, and counter them with a powerful, positive mindset and inspired action; you will see your results increase dramatically
.
If you liked this aricle How to Change Three Mindset Blocks to Increase Your Results Now, you will love my How to Up-Level Your Mindset Challenge
Sheri Kaye Hoff
Coach, Trainer, and Author, Sheri Kaye Hoff, is a Business Coach known for inspiring massive action and a catalyst for personal and business growth, joy, and profits in a way that is fun, relaxing, and fulfilling, Sheri inspires people to do the work they love and make more money. Sheri helps business owners and professionals to relax into success. She uses both spiritual and practical techniques to obliterate blocks and create dramatic change. She is a business, leadership, happiness, and inner game expert. She has overcome nearly dying, and the loss of her brother at an early age. She has made it her life mission to discover the keys to happiness and success and then share them with her clients and community. Learn More About Sheri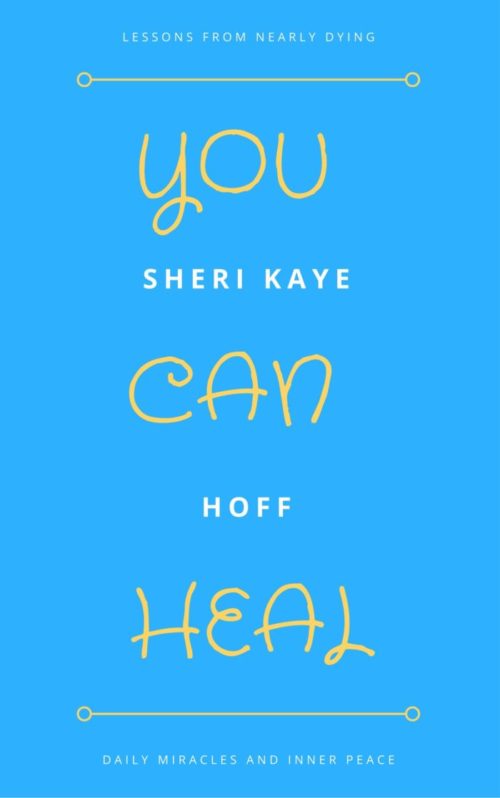 How to Change Three Mindset Blocks to Increase Your Results Now