It's Day 8 for Small Biz Christmas- When to be Fierce and Fearless…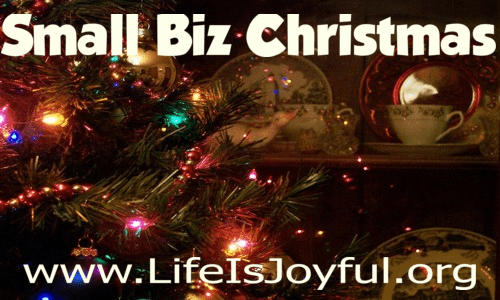 What makes you feel fierce? I feel fierce about standing with my clients as they work on the results they want.  I'm generally a kind, gentle person, but I do have a fierce side of me- and you do too.
I know that when I see small business owners achieve their goals, they initiate positive change in their communities and the world. They make an impact and create
ripple effects that keep going.
So, when I see people step back from the goals and the results they want and step into fear, that's when my fierceness really kicks in. Why does this make me fiercely and fearlessly stand up for my clients' goals an dreams?
It's because I know how important their work is. I know what happens when people don't do what they really want to be doing. A few years go by, and they are in almost exactly the same place.
Be fierce about standing up and for your goals, but let go of being attached to the results. Do the work. Work through the fear. And let the results be what they are. The real victory and real change is in the process of fiercely making the impact in the world that makes an important difference to you and those around you. Be fierce about what is important to you.
And if you work with clients, be fierce about what is important to them.
Please enjoy this Success Club Reveling in Prosperity audio- no opt in required – just click and listen
Sheri Kaye Hoff
Coach, Trainer, and Author, Sheri Kaye Hoff, is a Business Coach known for inspiring massive action and a catalyst for personal and business growth, joy, and profits in a way that is fun, relaxing, and fulfilling, Sheri inspires people to do the work they love and make more money. Sheri helps business owners and professionals to relax into success. She uses both spiritual and practical techniques to obliterate blocks and create dramatic change. She is a business, leadership, happiness, and inner game expert. She has overcome nearly dying, and the loss of her brother at an early age. She has made it her life mission to discover the keys to happiness and success and then share them with her clients and community. Learn More About Sheri
Small Biz Christmas Day 8 When to Be Fierce and Fearless