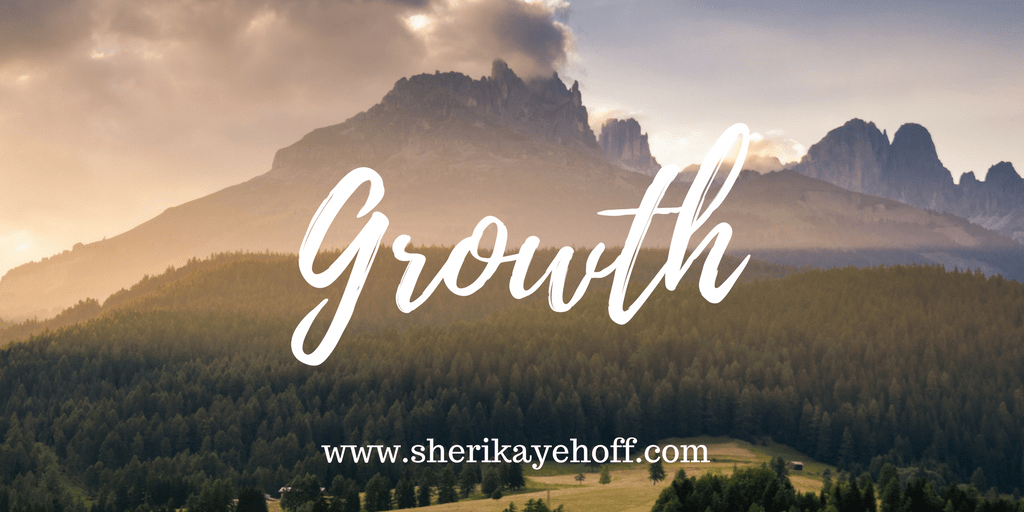 44 Remarkable Quotes for Inspiring Business Growth.
Growing a business requires a delicate balancing act between taking action, thinking and planning, and practicing work/life balance. Your happiness and self-care count, too.  Through ten years of coaching people, I have found that people who take care of themselves by practicing daily success rituals right away, early in the day, achieve more of the results they are looking for in life than those who just take massive action.
All parts of your life on your path to success count. I have also found through studying happiness for over 20 years, that the most important success practice is to be happy. This happiness isn't the kind of happiness we feel at a rock concert or when we are on vacation, the happiness that I am talking about is a daily happiness experience where you focus on the good and when facing "the bad" you move to solutions thinking instead of wallowing in the problem.
Even when you are focusing on your mindset, you can run into limiting beliefs and blocks. When this happens, recognize it. Often, when people run into a block, they get stuck or give up. There are well-documented major blocks that keep your growth stuck. My articles Three Big Blocks to Your Success and How to Overcome These Mindset Blocks will help you get unstuck and move you towards your results that you want.
I created the 30-day mindset challenge to help business owners and professionals practice this kind of daily thinking, the kind that gets results and allows you to live a well-balanced and happy life.
You can register for the free mindset challenge now and start seeing more positive results right away:
Enjoy these 44 empowering quotes:
1."Everyone wants to live on top of the mountain, but all the happiness and growth occurs while you're climbing it." Andy Rooney
2."The greatest thing in this world is not so much where we stand as in what direction we are moving." Johann Wolfgang von Goethe
3. "I do not know the word 'quit.' Either I never did, or I have abolished it." Susan Butcher
4. "Happiness is when what you think, what you say, and what you do are in harmony." – Gandhi
5. Albert Einstein said, "The only real valuable thing is intuition."
6. Happiness can exist only in acceptance." – George Orwell
7. Passion is the genesis of genius." Tony Robbins
8. "It is our choices that show what we truly are, far more than our abilities." —J. K Rowling
9. "Low self-esteem is like driving through life with your hand-break on."
– Maxwell Maltz
10. "Remember always that you not only have the right to be an individual, you have an obligation to be one." Eleanor Roosevelt
11. "You have been criticizing yourself for years, and it hasn't worked. Try approving of yourself and see what happens." Louise L. Hay
12. "Dream lofty dreams, and as you dream, so shall you become." James Allen
13. "Every single second is an opportunity to change your life, because in any moment you can change the way you feel." – Rhonda Byrne
14. "Excellence encourages one about life generally; it shows the spiritual wealth of the world." George Eliot
15. "Vision is the art of seeing the invisible." Jonathan Swift
16. "Leadership is a potent combination of strategy and character. But if you must be without one, be without the strategy". Norman Schwarzkopf
17. "Small business isn't for the faint of heart. It's for the brave, the patient and the persistent. It's for the overcomer". – Unknown
18. "Chase the vision, not the money. The money will end up following you." –Tony Hsieh
19. I don't focus on what I'm up against. I focus on my goals and I try to ignore the rest." –Venus Williams
20. "Trust is the glue of life. It's the most essential ingredient in effective communication…" Stephen Covey
21. "Either you run the day, or the day runs you" –Jim Rohn
22. "Imagination is everything. It is the preview of life's coming attractions."
– Albert Einstein
23. "If you change what you believe, you change what you experience." Christy Whitman
24. "Nurture your mind with great thoughts, for you will never go any higher than you think". – Benjamin Disraeli
25. "Success is liking yourself, liking what you do, and liking how you do it." – Maya Angelou
26. "The happiness of your life depends upon the quality of your thoughts." – Marcus Aurelius
27. "What you radiate outward in your thoughts, feelings, mental pictures and words, you attract into your life."– Catherine Ponder
28. "A person is what he or she thinks about all day long." – Ralph Waldo Emerson
29. "…Visualizing is the great secret of success." Genevieve Behrend
30. "To add value to others, one must first value others." John Maxwell
31. "Every moment is a fresh beginning." —T.S. Eliot
32. "When you cease to dream you cease to live." —Malcolm Forbes
33. "If you want to be happy, set a goal that commands your thoughts, liberates your energy, and inspires your hopes." —Andrew Carnegie
34. "Forget past mistakes. Forget failures. Forget everything except what you're going to do now and do it." William Durant
35. "The best way of learning about anything is by doing." —Richard Branson
36. "Success is the sum of small efforts, repeated day-in and day-out." – Robert Collier
37. "If your actions inspire others to dream more, learn more, do more, and become more, you are a leader." — John Quincy Adams
38. "Nothing great was ever achieved without enthusiasm." — Ralph Waldo Emerson
39. "Love is the great miracle cure. Loving ourselves works miracles in our lives." Louise Hay
40. "Meditate. Breathe consciously. Listen. Pay attention. Treasure every moment. Make the connection." – Oprah Winfrey
41. "Words have power. TV has power. My pen has power." —Shonda Rhimes
42. "Don't ask what the world needs. Ask what makes you come alive, and go do it. Because what the world needs is people who have come alive." Howard Thurman
43. "Happiness is as a butterfly which, when pursued, is always beyond our grasp, but which if you will sit down quietly, may alight upon you." Nathanial Hawthorne
44. "Realize deeply that the present moment is all you  ever have." Eckhart Tolle
One way to get maximum benefit from these empowering and inspiring quotes is to use them as journal prompts.
Write the quote. Then reflect and write on the meaning of the quote and write down your next inspired actions steps.
If you liked this, you will love this article 21 Top Thoughts on Leadership and Mindset 
Sheri Kaye Hoff
Coach, Trainer, and Author, Sheri Kaye Hoff, is a Business Coach known for inspiring massive action and a catalyst for personal and business growth, joy, and profits in a way that is fun, relaxing, and fulfilling, Sheri inspires people to do the work they love and make more money. Sheri helps business owners and professionals to relax into success. She uses both spiritual and practical techniques to obliterate blocks and create dramatic change. She is a business, leadership, happiness, and inner game expert. She has overcome nearly dying, and the loss of her brother at an early age. She has made it her life mission to discover the keys to happiness and success and then share them with her clients and community. Learn More About Sheri
44 Remarkable Quotes to Empower and Inspire Your Business Growth