End of Year Rituals for Your Success Day 11 of 12 Days of Holiday Joy
The week before New Year's Day offers a unique opportunity to reflect on the current year and think about the upcoming year. You may feel a little let down after the Holiday hoopla and you may feel tired from family events, shopping, wrapping, cooking, cleaning, socializing, and more.
This year, the holiday season was a whirlwind for me. We held Christmas Eve at our home, Christmas Day Morning, and Christmas Dinner. Plus hosted a bridesmaid brunch (My daughter got engaged Thanksgiving weekend). Plus I helped plan and execute an engagement party later the same day.
We coordinated drive-by visits, a Zoom call, and some in-person attendees. We created individually packed meals for each person so we didn't have to worry about people touching serving spoons and gave out mini bottles of champagne. Guests arrived masked up and we had plenty of space in the outdoor courtyard and throughout the home for appropriate social distancing (Amazed at the creativity of some of the masks). Last night when I got home, I felt happy and satisfied but my whole body hurt, and I snuggled up with the dog and fell sound asleep.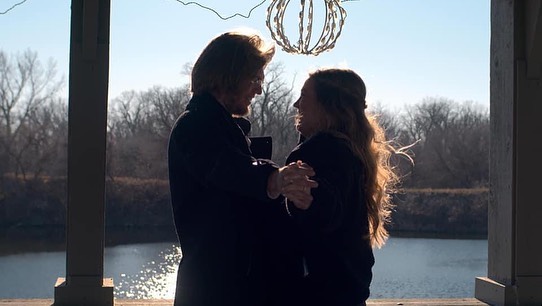 Today my thoughts are turning to my last Empowerment Workshop of 2020 and my Ring in the New Year for Your Highest Vision Masterclass. Just like you create daily success rituals, you can create or reinvent end of year rituals. You probably already have a few things that you do like taking down holiday decorations, making decisions about recycling ornaments or packing them away. Finding space for Christmas gifts. Or figuring out how to use your Christmas gifts. Or helping your children or grand children figure out how to put together Christmas gifts.
Your thoughts may turn to reorganizing your home, your office, your business and new projects for the new year.
For last year's words belong to last year's language. And next year's words await another voice.
One of my favorite exercises involves celebrating wins of the year where I write out everything I am proud of and see as important accomplishments. Then I reflect on disappointments- those things that didn't work out the way I wanted. I let go of those disappointments by writing them down and burning or ripping up the paper. Sometimes I will rewrite the disappointments in the way I wish they would have happened- almost like a do over.
Then, I begin to think about how I want to be reflecting next year at this time. I will write out the upcoming year in past tense like it happened already. Everything is energy. When I write my dreams and goals for the year like they happened already, I am setting the intention and my energy vibe to success.
Journal Prompt:
What end of year ritual do I want to create to transition into the next year of success, passion, joy, and inspired action?
Coaching Offer:
Living Your Vision Workshop (coupon code bookmore50 to save $50) $97
Breakthrough Coaching One on One $397
Or the Holiday Bundle: get all 4 programs for $497
Holiday Bundle Get access to Four of Sheri's programs
Check out my favorite picks for the Self-Growth Lover in Your Life
New to 12 Days of Holiday Joy? Here are Days 1 through 10
Day 1 Top Ways to Add More Joy and Happiness
Day 2 Inner Peace and Productivity
Day 3 Going from Meh to Wow
Day 4 Making Your Dreams a Reality
Day 5 Create Your Instant Miracle
Day 6 Be in Your Happy Now
Day 7 How to Step Into Personal Empowerment
Day 8 Holiday Spirit and Traditions
Day 9 Finding Your Happy Place
Day 10 A Christmas Blessing
Happy Holidays,
Sheri Kaye Hoff
Coach, Trainer, and Author, Sheri Kaye Hoff, is a Business Coach known for inspiring massive action and a catalyst for personal and business growth, joy, and profits in a way that is fun, relaxing, and fulfilling, Sheri inspires people to do the work they love and make more money. Sheri helps business owners and professionals to relax into success. She uses both spiritual and practical techniques to obliterate blocks and create dramatic change. She is a business, leadership, happiness, and inner game expert. She has overcome nearly dying, and the loss of her brother at an early age. She has made it her life mission to discover the keys to happiness and success and then share them with her clients and community. Learn More About Sheri
End of Year Rituals for Your Success