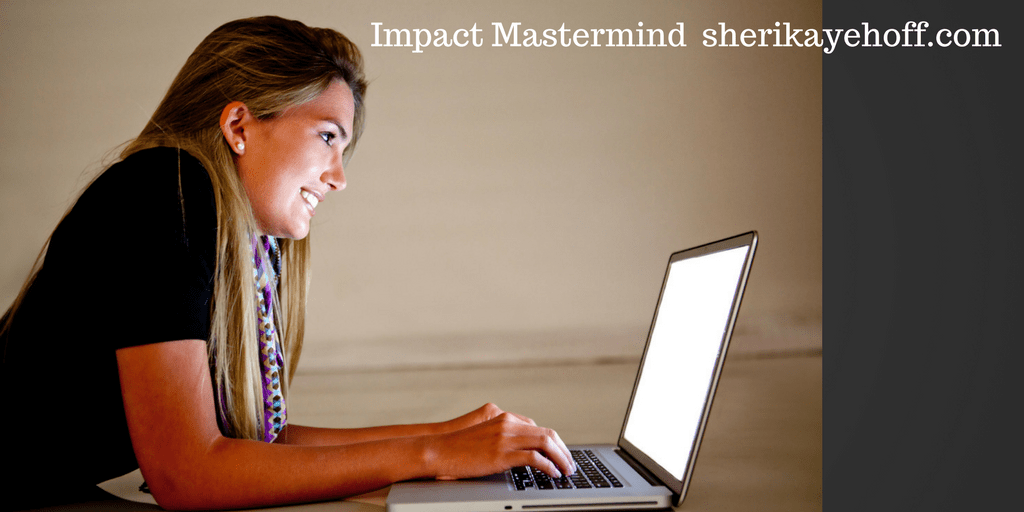 The Benefits of Masterminding Part 3 of 5 
How to Master Your Business Mindset
This is Part 3 of my 5 Day Blog Series on Growing Through Masterminds.
One of the most valuable aspects of participating in a mastermind is learning how to master your business mindset.  Success in business requires control over your emotions and the ability to weather both highs and lows and everything in between. A mastermind can help you strengthen your mindset just like weight lifting helps you strengthen your muscles.
"Because your emotions are like a muscle – you can train yourself to feel frustrated, sad, stressed or even depressed. Or, you can train yourself to feel passionate, joyful and strong. The more you condition yourself, the more wired those emotions become." Team Tony from Tony Robbin's Blog
How you feel when you hit a roadblock or challenge in your business can indicate whether you will be successful in the long runIf you meet the roadblock with a solution-oriented mental attitude, you will most likely succeed. If you meet the challenge with fear, anxiety, and stress, you may struggle overall with your business.
In the first instance, when a person experiences a setback, this person will say to themselves, "Here is an opportunity to find a solution." And this person will enjoy the process of the solution.  In the second instance, a person might react like this, "I can't believe this is happening. What if I lose everything? How am I going to make it through this?"
Mastering your business mindset means learning to ask for what you want.
You learn to ask for the price, the deal, and the contract. You learn to ask for help. You learn to ask for feedback. A lot of my time is devoted to asking questions, too. I frequently ask my list and facebook members questions about what they truly want.
A successful business mindset requires that you are just as graceful when you hear a no as you are when you hear a yes.  Because you don't know when that no may turn into a yes or a fantastic referral. Also, don't you love it when people accept your "no"?
You also learn to see potential and growth even when things do not seem to be working. You see the lesson in everything. You learn to have more grit. You learn the importance of sticking with something important. You learn how to keep trying different ideas and action steps. You know that if someone else is doing what you want to do, you can learn how to do it, too.
These are few takeaways that past members of Impact Mastermind for Heart-Centered Biz Owners have expressed when asked, How has mastermind helped you?
Letting go of needless worry and frustration.
Learning more about social media.
Fantastic marketing advice,
Knowing that I am working on my business, not just in my business,
I received support and encouragement.
I love that you share/teach a mix of mindset with real applicable marketing tools and techniques. I need both!
I've learned that while I am still a solopreneur, I am not on my own and I can learn to delegate more.
I love the fresh perspective you give to issues.
Mastermind is a safe place to talk openly about my business including the FB group to connect and deepen relationships.
The ability to ask questions and share struggles, getting feedback helping me shift my thoughts on the live call… instant energy shifts.
Knowing you are there for support for my business brings me an inner peace and the attitude to keep going, It's possible.
If you liked this, you will love my Impact Mastermind for Heart-Centered Business Owners.
Please comment and/or join our free Facebook group.
Sheri Kaye Hoff
Coach, Trainer, and Author, Sheri Kaye Hoff, is a Business Coach known for inspiring massive action and a catalyst for personal and business growth, joy, and profits in a way that is fun, relaxing, and fulfilling, Sheri inspires people to do the work they love and make more money. Sheri helps business owners and professionals to relax into success. She uses both spiritual and practical techniques to obliterate blocks and create dramatic change. She is a business, leadership, happiness, and inner game expert. She has overcome nearly dying, and the loss of her brother at an early age. She has made it her life mission to discover the keys to happiness and success and then share them with her clients and community. Learn More About Sheri
How to Master Your Business Mindset Part 3 of 5