This new podcast episode with guest Meghann Conter, CEO of the Dames, is full of business networking advice for women that is unconventional, full of joy, and it works. Listen Here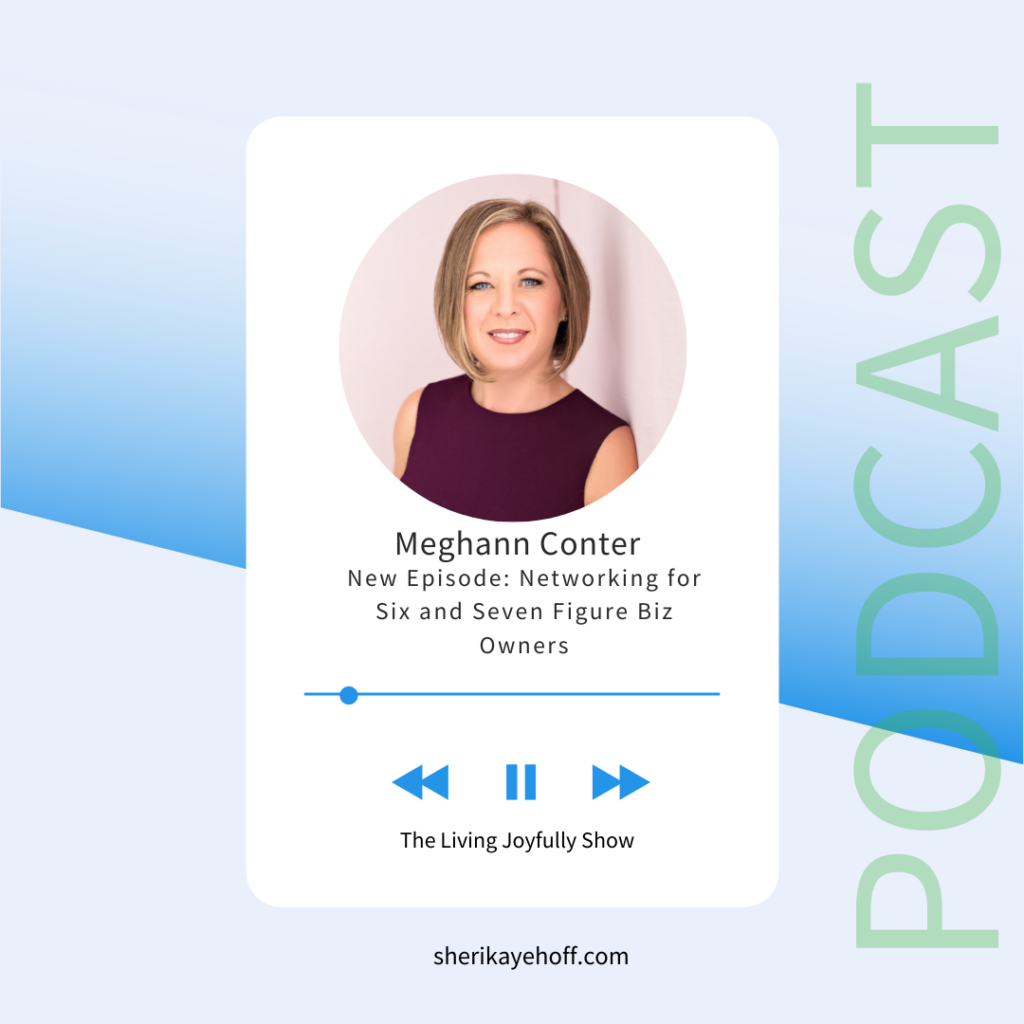 Meghann Conter uses her power to connect, elevate, entertain, and celebrate extraordinary women as the CEO of The Dames, a global community designed specifically for women running and leading 6 and 7-figure businesses. Meghann believes that anything can be accomplished through fearless collaboration, laughter, fun, and love. Once a burnt-out, over-networked CEO, she is now THE global ultra connector for women who thrive in the space where self-worth and net-worth align. Learn more about The Dames and Meghann at www.TheDames.co
Show Notes
Meghann 01:44
My idea of the DAMES came to fruition, where women who are running six and seven-figure businesses and in director VP and higher positions at large companies could come together and laugh their heads off to be able to connect more authentically and develop relationships and rapport with each other as potential power partners, and then be able to be inspired and inspired by women running seven-figure businesses…
Sheri 06:39
And I know that leadership comes from the top down. I mean, yes, you have brought together an incredible group of women, but you set the tone for that, and I am thrilled to be part of helping make this even more global and international. Can you share a story where you were trying a new idea and you weren't sure it was going to work out? But you made it through and please share some of the magic tools that you have?
Trying New Ideas
Meghann: Yeah, I mean, I think that a few things come to mind is, when I first got connected with my intuition, it was around 2012, I was at the beginning of my spiritual journey. And I remember sitting in a room at a retreat, learning about self-love and realizing, wow, that is a foreign concept. I have always been loved from the outside, but what does it look like to be loved from the inside, which then led me to getting connected to my intuition, which then led me to realize that my value isn't in what I do, but who I be?…
Meghann 10:23
I learned very quickly that we must allow ourselves to evolve in business. And for me, that looked like rebranding five times, and changing my business model. And each time I allowed myself to do that up leveling, and that shedding of my old skin and the rebirth of the new skin, it was like becoming more and more of myself. Some of the biggest downs, were when I was trying to be someone else, when I was trying to follow someone else's model or someone else's structure or grow a business in a very masculine way…
12:41
…And right around that time when I was feeling the most like I was carrying the most burden was when the Denver Dames was been born. And I was doing it and I was having events every other month. And I was feeling this incredible amount of joy. And satisfaction that was coming from doing these events. I knew based on my intuition to continue to follow that thread. And eventually, it led me to this point where I am running two successful six-figure businesses, the Dames and my marketing business. And I am exhausted because I am basically running two different companies doing two different things.
Creating a Business Model That Works
And I finally got to that point where I was able to recognize that I could have a business that was a model that worked for me, that was not me trading time for money, that was so scalable, it's not even funny. And that I do deserve to run a company like that. And I do deserve to be one of the 2% of women that get to that seven-figure mark, and I am, well on my way now. And I do get to be that person who turns around continuously all the time and looks around me and says All right, who else wants to come with me, let's do this. And let's have some frickin fun.
Sheri And I know for a lot of people that are still maybe locked down due to the pandemic, it's been probably a lifeline for them to connect with high-powered businesswomen during a time when it's been isolating for a lot of people. There are people listening who are in different stages of business, and there is a business stage of people who are not quite at the six-figure mark. And they are asking, what can I do to get there? And can you maybe speak to how you hit your first six figures?
Meghann Yeah, with a lot of hustle and grind and pain and toil and gross ness. I don't recommend doing that at all. I mean, that is, that is the beauty of the Dames as I got to take all the things that did not work for me in my first business and say, Okay, what is it that will work for me and for other women business owners? Well, embracing the femininity and embracing our intuition is number one…
17:11
The Power of Developing Your Intuition
…Start listening to your own intuition. And if you have a hard time with that, find someone who can help you tap into your intuition more, and start listening to yourself. And then once you get that clarity of your vision, that is when you start working with others to help you shore up the areas where you are not as strong. Like, I have worked with so many coaches to help me with everything from my financial acumen to my understanding of accounting, to my understanding of leadership to how to grow and lead an amazing team…
Getting tapped into the right business model for you. And if you are not meant to be an entrepreneur, sometimes that is the case, maybe you are going to be better off supporting someone else's mission. And that is okay, too. But I would just say, finding the right community, and that is the ecosystem that we've built in the Dames is specifically based on the needs, wants desires, of women running six and seven-figure businesses and women and director VP roles. The challenges that we're facing at this level are very different than the challenges of newer business owners. So that is why we have this threshold that business owners need to be at to be part of the Dames.
22:00
And then once they're at that level, they'll come in and be like, aha, Okay, I understand what's going on. everybody around me has similar challenges that some are celebrations. Great, I feel that I feel supported, I feel like I have what I need here. Being over six-figures that can happen in less than a year, that can happen easily in a year. It's just a mindset shift. It's more of the energetic shift that you make inside yourself…
Sheri: Well, I just love your energy and I love just your whole approach to life. If you were here with me, I would just hug you. How can people get in touch with you?
How to Get Involved with the Dames
Meghann: If you are a potential Dame, the best way to check us out is to go to www.thedames.co/roundtable if you qualify at that level, we'd love to have you there. And I would say, follow us on just about every social media platform. If you are looking for a network and if you are not quite at that six-figure level, feel free to send me a message through our website, or a message on any of those platforms. And I am happy to recommend some that I know of that are in your area that I think are great catalysts for women, as they grow toward the six-figure mark, I am happy to make some suggestions. And if that if it is your goal, to grow to a seven-figure mark, or wherever it is, definitely listen to the tips from this interview and listen to what Sheri has to say in all her other podcasts because she knows what she's talking about.
Sheri: Thank you so much, Meghann. What is your one to two things that you want people to take home with them so that they can act on it right away?
Meghann: Definitely surround yourself by those who are at or above your level.
26:49
Take the time to get tapped into your intuition and follow its guidance, always follow the intuition that is within you. You have your own, find it, follow it and trust it.
End show notes.
If you liked this episode, you will love Sheri Kaye Hoff's Biz Growth Masterclass
The Sheri Kaye Hoff Show for Living Joyfully in your Biz and Life. Create More Freedom, Happiness, and Success. Sheri is a business coach, consultant, mindset mastery expert, and personal development expert. She is a best-selling author of transformational books and a near-death survivor. She is a noted radio show guest, keynote speaker, and workshop leader. Sheri uses a coaching approach that is action-oriented, intuitive, inspiring, and energy-boosting. She lives in beautiful Colorado and is married (for over 25 years) with three children, three step-children, and 2 grandchildren. Sheri loves inspiring happiness, family dinners, dancing, football, golf, wine, the beach, and the mountains.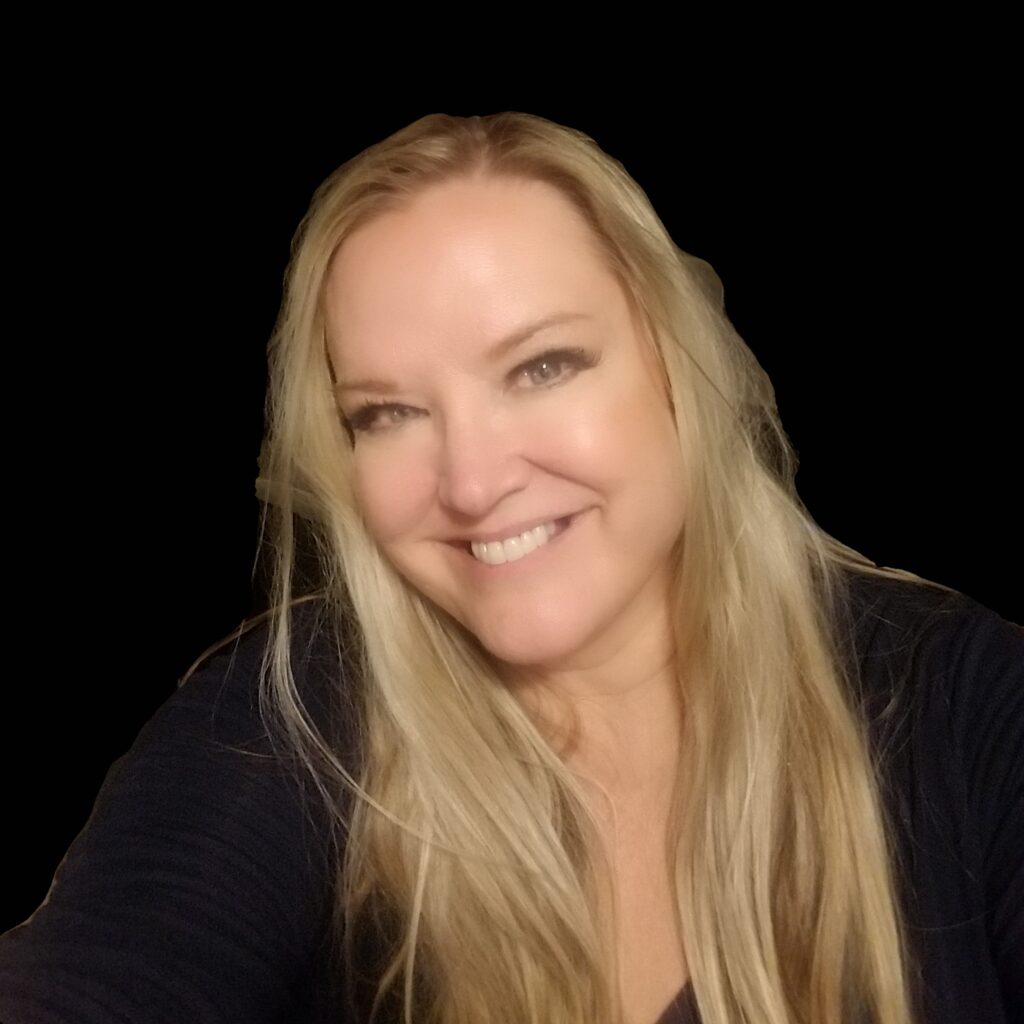 Sheri Kaye Hoff, is a Transformational Business Coach known for inspiring, intuition, vision, and massive action, and being a catalyst for personal and business growth, joy, and profits in a way that is fun, relaxing, and fulfilling. She uses both spiritual and practical techniques to obliterate blocks and create transformational change. Sheri is a business, leadership, happiness, and inner game expert. She has overcome nearly dying and has made it her life mission to share the keys to happiness and success. Learn More About Sheri
How to Connect with Extraordinary Successful Women Biz Owners