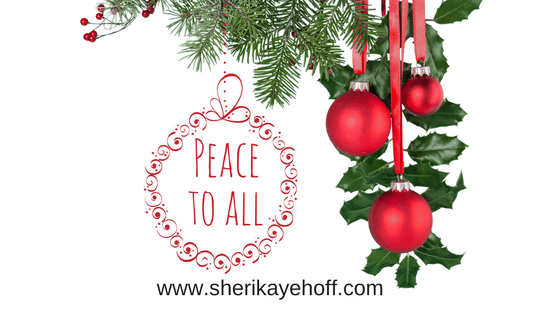 Today's Topic: Create the Life You Want
Wouldn't it be awesome if you could create the life you want? Well, what is it that you want? I have been asking people this question for over ten years in my business, and few people have an answer for this beyond more money or more freedom or better health. These are all great things, but very general and vague.
Your idea of more money is probably completely different than the person sitting next to you.
When a person says to me they want to make more money, I will ask "How much more money? A dollar more? Then of course, they laugh and they get it.  They understand that more could be a dollar more, thousands more, or millions more.
In order to create the life you want, it helps to know what you want. When you make a clear decision, you begin to pave the way.
Write down all the details. If you want a higher level position in your field, what kind of position? What would you like to do? How much would you like to earn? What would you like to be doing in your position? If you want to grow your business, how much growth? 10%, 20%. 50% or more? What do you want to offer your customers/clients?  How do you want to help them? What difference do you want to make?
Do this exercise for each part of your life. Get specific.
Then, the next thought is: How do I make this all happen? Once you are clear, trust that the way will be revealed. This might sound simplistic. But it works. When you decide on a goal, your whole being gets involved in the process and your intuitive skills kick into over-drive. It helps to ask a question before you go to sleep. Ideas for questions: What's my next step? What is my next business idea? What should I do for marketing? How can I reach my customers? Etc…
You might wake up in the middle of the night with an intuitive thought. You get an idea "out of the blue" letting you know what to do. Pay attention to these ideas.  These intuitive ideas reveal potential actions steps.
When you have some ideas together, do some research. Are other people doing what you are trying to do? How did they do it? What can you learn?
Stay focused on positive thoughts using affirmations: I am in the process of living the life I want. I am in the process of creating it. I decided that I am living the life I want.
Take inspired action. Try something. Many plans stay just that- plans. Success requires action. If something doesn't work, take a different action. Keep going.
Make up your mind that things are different now. You are paving a new path for yourself. This is your time.
If you liked this, you will love 4 Keys to Being Your Best free mp3 and, if you own a biz, you will love the free training on growing your biz by creating more engagement.
Coaching Special: Get support in living the life you want with my Goal Setting one on one package for  (Save 80%) It's only $197. I have a few available at this price for a limited time Register Here
Note: Today is Day 8 of 12 Days of Christmas on my blog. This has become an annual tradition and I love doing it. Each day, now through Dec 17, I will feature an article that will help you celebrate the season, achieve your goals, and maintain your inner peace. On December 23, I will be announcing a $50 Amazon gift card winner based on all of the comments on the blog between Dec 5 and Dec 17. You will be entered one time for each comment. You could be entered in the drawing up to 12 times.
I would love to hear your thoughts, please comment below.
In Happiness,
Sheri
Coach and Trainer, Dr. Sheri Kaye Hoff, PhD.
Business and Life Strategist  known for inspiring massive action and a catalyst for personal and  business
growth, joy, and profits in a way that is fun, relaxing, and fulfilling, Sheri Kaye Hoff inspires people to the do work they love and make money.She is a near death survivor and experienced a miraculous healing. Learn more about Sheri