If you have ever not loved your body or felt like you were at war with your body or food, meet my guest Body Peace Coach Nina Manolson. You will discover how to instantly activate more appreciation and a better relationship with your body and food. Listen Here: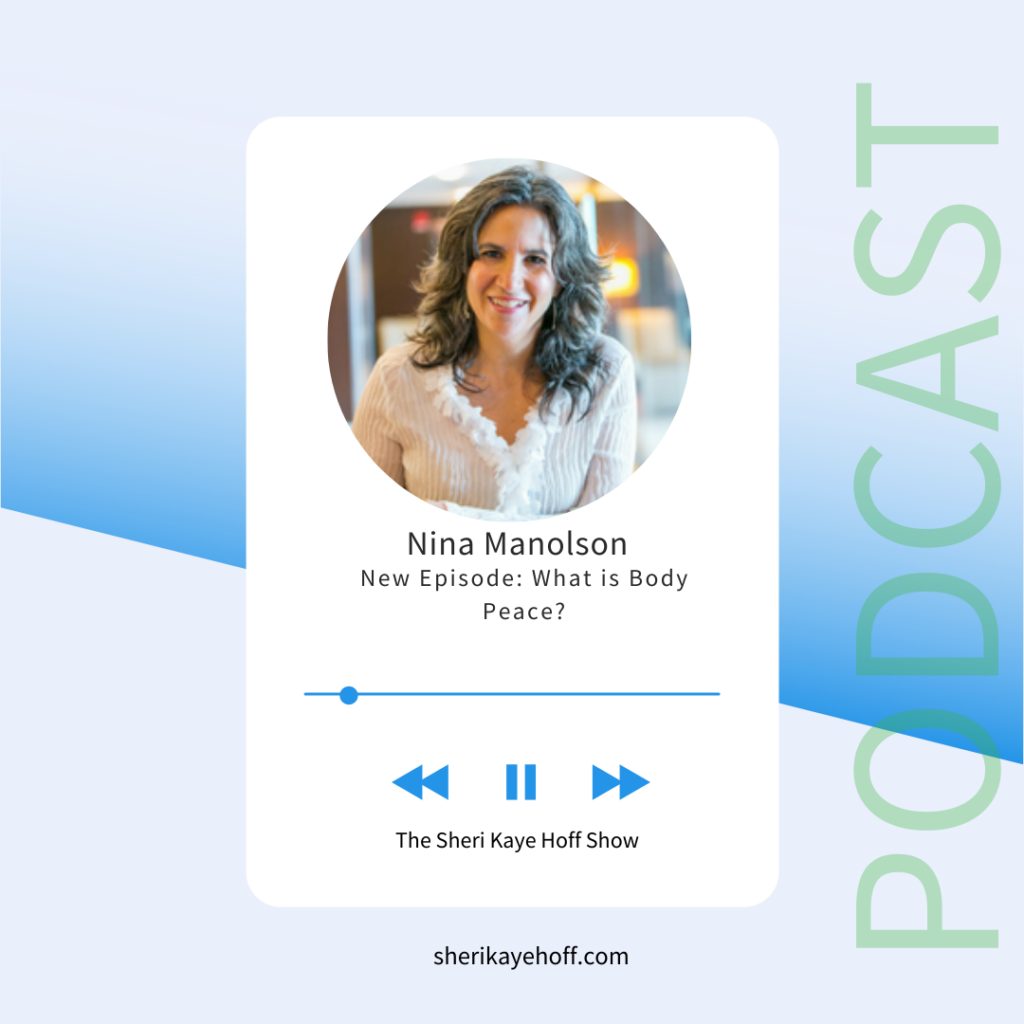 Nina Manolson M.A. NBC-HWC is a Body-Peace® coach. She helps women end the war with food and body and finally feel truly at home in their bodies. Really at home. The kind of at home where you can run around naked and not worry about what is "good enough" or what others will think. The kind of good that allows you to feel ultimate freedom and body-peace.
Nina is also a Certified Psychology of Eating Teacher, Nationally Board Certified Holistic Health Coach, and Certified Body-Trust Guide.
She helps her clients move past the deprivation-diet paradigm and into a compassionate and powerful way of eating & living which creates deep, long-lasting change in partnership with their body.
Nina works with individuals, groups and writes body-poems – all in service of helping women create a respectful and nourishing relationship with their bodies. Learn more at: NinaManolson.com
Show Notes
"You deserve to have a really good relationship with your body. You deserve to feel truly at home in your own skin."

Nina Manolson
02:11
What isn't Body Peace?
What is Body Peace?
05:13
How to have self-compassion and be kinder to yourself.
06:27
Creating a flourishing environment for your body and mind.
08:10
Dealing with feelings of unworthiness.
09:16
Solving the food and body puzzle
13:47
Reclaiming your energy and your power. Releasing shame and body hate
16:00
Creating a positive relationship with your body.
19:35
Listening to your body. Changing your view from managing your body to having a partnership with your body.
22:40
"You are in a relationship with your body. This is the most important relationship, and it is worth turning your attention to the most sacred human being that can be your biggest ally. That's your body. And the way to start the relationship is really start the conversation. Hello, body. And then listen, pause. Don't tell her what to do. Don't tell her how to be. Don't tell her what she should or shouldn't eat. Just say Hello, I'm here. I am with you. And I want to heal this relationship."

Nina Manolson
Free Gift: The Body Peace Book
The Sheri Kaye Hoff Show for Living Joyfully in your Biz and Life. Create More Freedom, Happiness, and Success. Sheri is a business coach, consultant, mindset mastery expert, and personal development expert. She is a best-selling author of transformational books and a near-death survivor. She is a noted radio show guest, keynote speaker, and workshop leader. Sheri uses a coaching approach that is action-oriented, intuitive, inspiring, and energy-boosting. She lives in beautiful Colorado and is married (for over 25 years) with three children, three step-children, and 2 grandchildren. Sheri loves inspiring happiness, family dinners, dancing, football, golf, wine, the beach, and the mountains.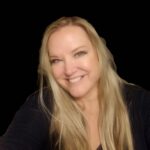 Sheri Kaye Hoff, is a Transformational Business Coach known for inspiring, intuition, vision, and massive action, and being a catalyst for personal and business growth, joy, and profits in a way that is fun, relaxing, and fulfilling. She uses both spiritual and practical techniques to obliterate blocks and create transformational change. Sheri is a business, leadership, happiness, and inner game expert. She has overcome nearly dying and has made it her life mission to share the keys to happiness and success. Learn More About Sheri
What is Body Peace? with guest Nina Manolson