I've had the great pleasure of knowing my friend and colleague Janet Nestor for over ten years and experiencing her healing work. Our conversation on the podcast revolved around how we can not only experience profound love and peace ourselves, but we can extend it out to the world and make a bigger difference. She has made it her mission to use her healing work to spread love and peace throughout the world. Listen to this enlightening conversation here.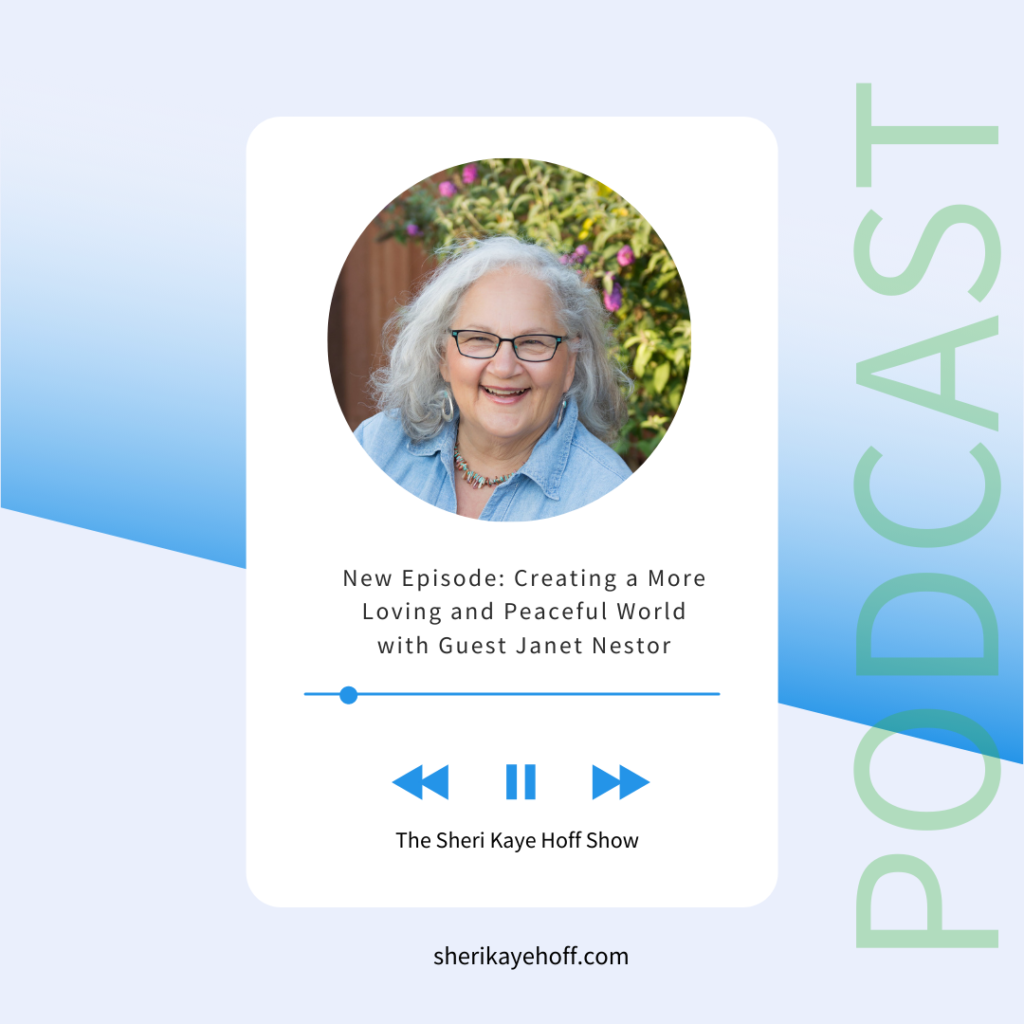 As an author, workshop leader, and expert specializing in the development of inner calm and tranquility, Janet G. Nestor is passionate about holistic mental healthcare and bridging the gap between traditional western and alternative approaches. She is a Diagnostic Prescriptive Educator, Licensed Clinical Mental Health Counselor, Diplomate in Comprehensive Energy Psychology, and co-developer of Radiant Energies Balance – mindfulness-based energy psychology.
Janet holds a vision of world peace and strives to help bring this into reality through maintaining her own peaceful inner nature and helping others do the same.
http://www.mindfulpathways.com/
Freebie: A Prayer for Peace
"When my soul is happy, my life is full of joy."

                             The Adonae Chronicles

Janet Nestor
The Sheri Kaye Hoff Show for Living Joyfully in your Biz and Life. Create More Freedom, Happiness, and Success. Sheri is a business coach, consultant, mindset mastery expert, and personal development expert. She is a best-selling author of transformational books and a near-death survivor. She is a noted radio show guest, keynote speaker, and workshop leader. Sheri uses a coaching approach that is action-oriented, intuitive, inspiring, and energy-boosting. She lives in beautiful Colorado and is married (for over 25 years) with three children, three step-children, and 2 grandchildren. Sheri loves inspiring happiness, family dinners, dancing, football, golf, wine, the beach, and the mountains. You can also listen to the podcast by saying "Alexa, play the Sheri Kaye Hoff Show"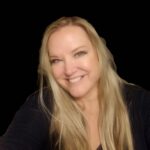 Sheri Kaye Hoff, is a Transformational Business Coach known for inspiring, intuition, vision, and massive action, and being a catalyst for personal and business growth, joy, and profits in a way that is fun, relaxing, and fulfilling. She uses both spiritual and practical techniques to obliterate blocks and create transformational change. Sheri is a business, leadership, happiness, and inner game expert. She has overcome nearly dying and has made it her life mission to share the keys to happiness and success. Learn More About Sheri
Recent Posts
Creating a Loving, Peaceful World