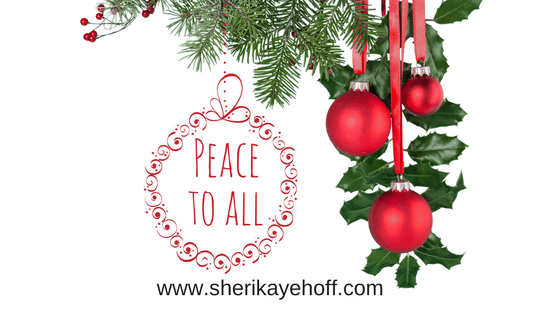 Today's Topic: Daily Success Rituals
If you want to up-level your success, implement a daily success ritual that you do first thing every morning. The most successful people do this. It sets up your success and sets up your day to be productive, as well as getting your mindset on track right way.
You will never change your life until you change something you do daily. The secret of your success is found in your daily routine.  — John C. Maxwell
Most people that I know, have something that they do. The question is- how consistent is the ritual? During the holidays, people often set aside this type of positive habit because life gets hectic. However, this is the time to make sure that you practice it. When you know life will be busier than usual, your daily practice will help keep you steady, centered, and focused.
"We are what we repeatedly do. Excellence, then, is not an act, but a habit."  Aristotle
My daily practice is writing in a journal every morning. I take my journal with me on vacation and I even took it with me when I was a chaperone for a middle school retreat. I recently enjoyed reviewing my journal entries from my Trans-Atlantic cruise and Europe trip last spring. I was able to travel back in time to those moments and remember how excited I was to go to Paris and how blessed I felt for lighting candles and saying a prayer in Notre Dame Cathedral as well as churches in Lisbon. I also remembered how beautiful it was to spend time with one of my clients in England and to speak to her group of business women.
When I complete my daily practice, I stay calm and happy, no matter what is going on around me. Your ritual is whatever is important to you. It could be going for a run, meditating, praying, writing, yoga, or something else. You could also combine a few things. I like to light candles before I start writing.
"Meditate. Breathe consciously. Listen. Pay attention. Treasure every moment. Make the connection." – Oprah Winfrey.
What is your daily success ritual? If you have gotten out the habit, renew your commitment. You will be happy and thankful for this success habit. Please comment below.
Note: Today is Day 3 of 12 Days of Christmas on my blog. This has become an annual tradition and I love doing it. Each day, now through Dec 17, I will feature an article that will help you celebrate the season, achieve your goals, and maintain your inner peace. On December 23, I will be announcing a $50 Amazon gift card winner based on all of the comments on the blog between Dec 5 and Dec 17. You will be entered one time for each comment. You are limited to one comment per day. You could be entered in the drawing up to 12 times.
Today's coaching special is my goal-setting one on one package where you create your 2017 goals with my help and support. For a limited time, I have a few packages available for only $197 ($1000 value) Register Here
Sheri Kaye Hoff
Coach, Trainer, and Author, Sheri Kaye Hoff, is a Business Coach known for inspiring massive action and a catalyst for personal and business growth, joy, and profits in a way that is fun, relaxing, and fulfilling, Sheri inspires people to do the work they love and make more money. Sheri helps business owners and professionals to relax into success. She uses both spiritual and practical techniques to obliterate blocks and create dramatic change. She is a business, leadership, happiness, and inner game expert. She has overcome nearly dying, and the loss of her brother at an early age. She has made it her life mission to discover the keys to happiness and success and then share them with her clients and community. Learn More About Sheri
12 Days of Christmas Life and Biz Strategies Day 3 Success Rituals