Podcasts are more popular than ever. My guest, Adam Hommey, explains how to use podcasting to grow your business. If you have ever wanted to start or grow a podcast, this is the episode for you. Listen here for all of the details: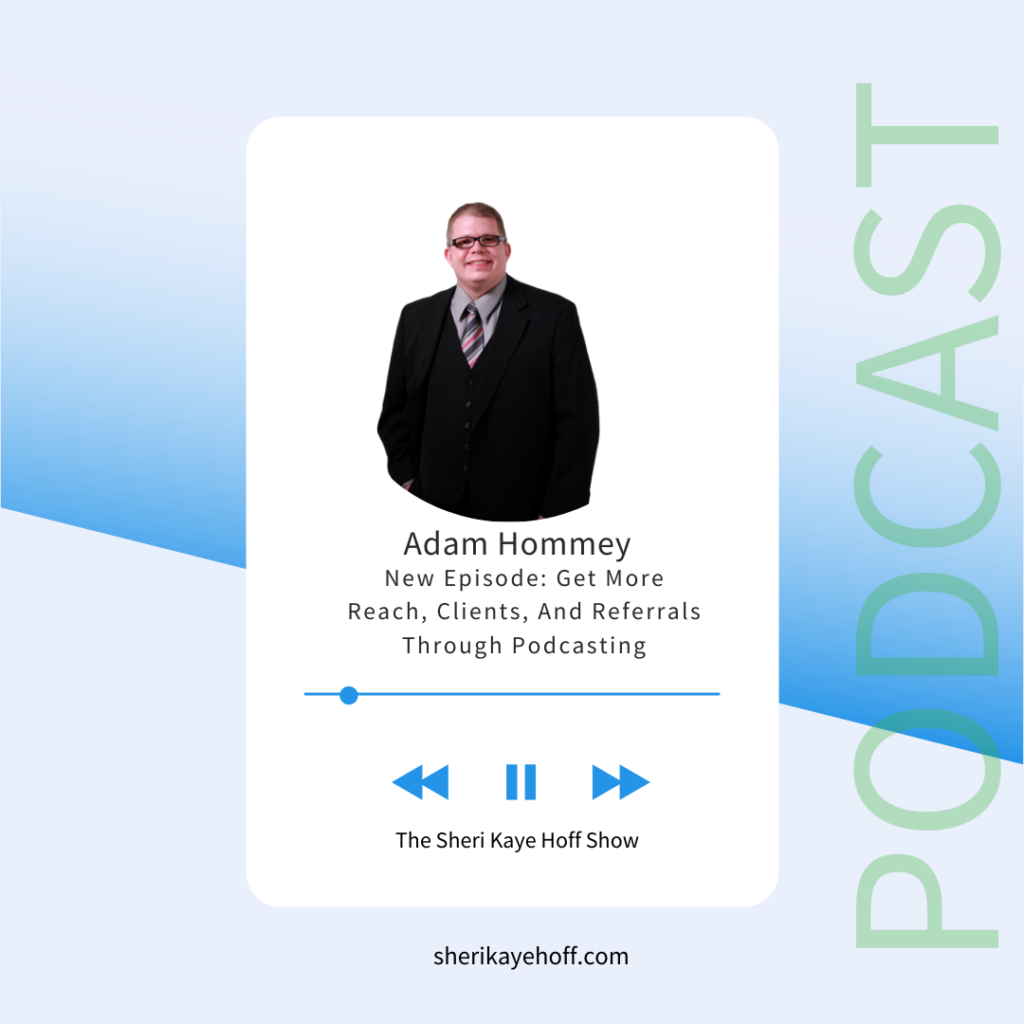 Adam Hommey is a speaker, author, trainer, and consultant with nearly 20 years of experience helping business creators, like you, WIN at the game of business and marketing so you can thrive from YOUR intersection of YOUR brilliance and YOUR passion while making a difference for your community, market, and audience.
Adam is the author of Groundhog Day is an Event, Not a Business Strategy, and a contributing author to Journeys to Success: The Millennial Edition – both international Amazon best-sellers. He has spoken on stages around the country for many years and is a sought-after expert on podcasting for entrepreneurs.
As the creator of The R.E.A.C.H. System, Adam helps you exponentially reach more profitable customers. https://www.thereachsystem.com
"When you treat getting more listeners and downloads as a RESULT, rather than a goal, you will get a lot more of them, much faster."

Adam Hommey
Show Timeline:
01:33
Is launching a podcast difficult? How can we make it simpler?
04:48
How hosting a podcast can get you more bookings.
07:30
Podcasting or summits for more reach? Or both?
11:56
Staying organized with systems.
16:47
Marketing your podcast, booking guests, and hosting.
19:11
Podcasting as a referral system for new clients and customers. Opening up conversations.
Freebie: The Reach System Free Training
The Sheri Kaye Hoff Show for Living Joyfully in your Biz and Life. Create More Freedom, Happiness, and Success. Sheri is a business coach, consultant, mindset mastery expert, and personal development expert. She is a best-selling author of transformational books and a near-death survivor. She is a noted radio show guest, keynote speaker, and workshop leader. Sheri uses a coaching approach that is action-oriented, intuitive, inspiring, and energy-boosting. She lives in beautiful Colorado and is married (for over 25 years) with three children, three step-children, and 2 grandchildren. Sheri loves inspiring happiness, family dinners, dancing, football, golf, wine, the beach, and the mountains.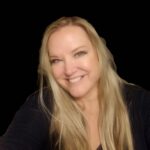 Sheri Kaye Hoff, is a Transformational Business Coach known for inspiring, intuition, vision, and massive action, and being a catalyst for personal and business growth, joy, and profits in a way that is fun, relaxing, and fulfilling. She uses both spiritual and practical techniques to obliterate blocks and create transformational change. Sheri is a business, leadership, happiness, and inner game expert. She has overcome nearly dying and has made it her life mission to share the keys to happiness and success. Learn More About Sheri
Get More Reach, Clients, And Referrals Through Podcasting