These days, you cannot turn on the news channels without hearing about immigration. Much of the news focus is on undocumented immigrants and frankly, much of the messaging is negative. I sat down to speak with Armelle Cloche, the found of Super Immigrant, and our conversation revolved around the positive power of immigration and how legal immigration benefits society. Many in the U.S. are not that far removed from an immigration story in their own families. My grandmother arrived in the U.S. when she was ten years old. My mother grew up during a time when immigration was considered a great thing for our country. Armelle's mission is to shine the light on immigration and help create a more unified world. Her mantra is One World, One Us. Listen to her inspiring story here: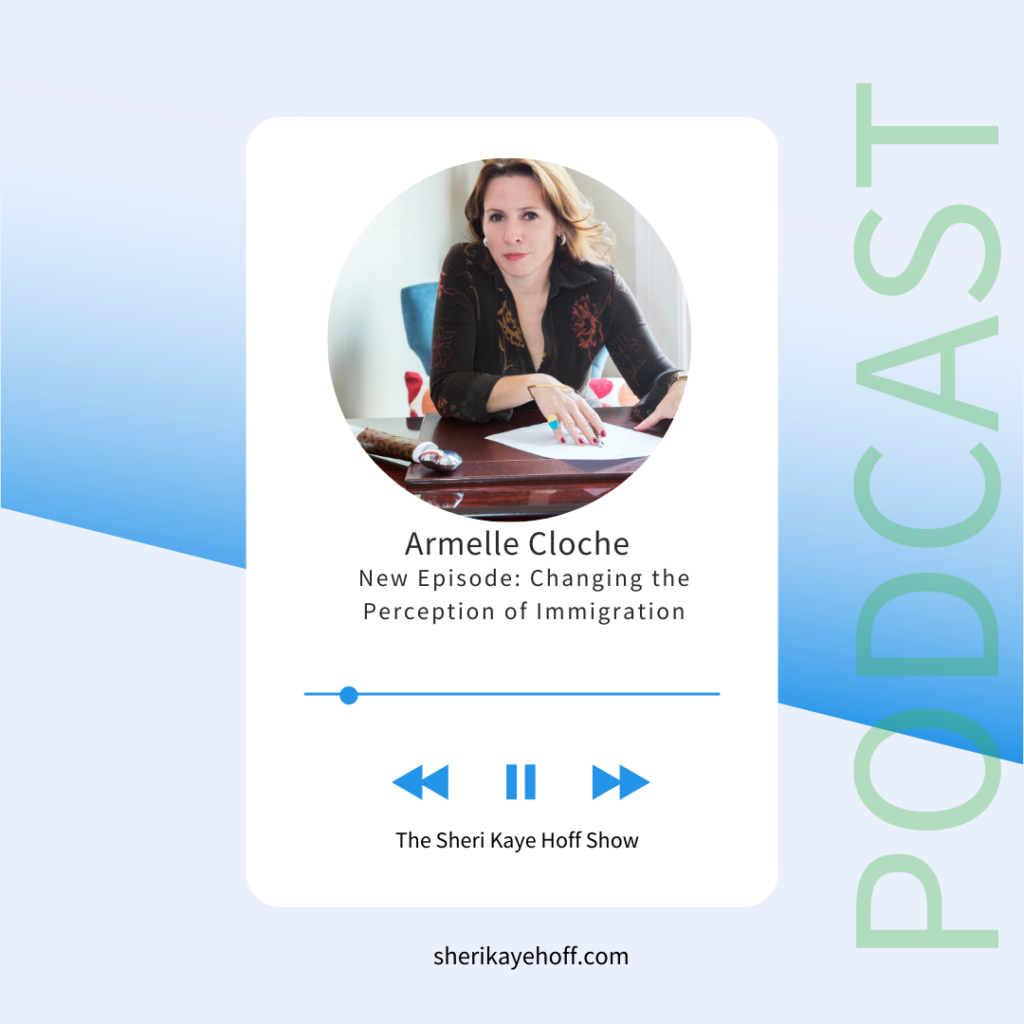 Armelle Cloche came to the U.S. with nothing more than a suitcase in hand, a strong French accent, and diplomas she couldn't use. But she fell in love with America, and she was determined to make it work.
Forward thirty years later: Armed with courage, endurance (and luck), she proceeds to use social networking to meet the right people. The results: She is the founder and CEO of Armelle Productions, writer of more than 15 screenplays, self-help books, children's books, and a musical.
But these were only the appetizers – the entrée is her newest creation: Super Immigrant, whose cutting-edge mission is to shine a light on the positive impact of immigrants using fashion & apparel to inspire a more unified world. https://superimmigrant.com
Being universal is far greater than being confined in a box.

Armelle Cloche
The Sheri Kaye Hoff Show for Living Joyfully in your Biz and Life. Create More Freedom, Happiness, and Success. Sheri is a business coach, consultant, mindset mastery expert, and personal development expert. She is a best-selling author of transformational books and a near-death survivor. She is a noted radio show guest, keynote speaker, and workshop leader. Sheri uses a coaching approach that is action-oriented, intuitive, inspiring, and energy-boosting. She lives in beautiful Colorado and is married (for over 25 years) with three children, three step-children, and 2 grandchildren. Sheri loves inspiring happiness, family dinners, dancing, football, golf, wine, the beach, and the mountains. You can also listen to the podcast by saying "Alexa, play the Sheri Kaye Hoff Show"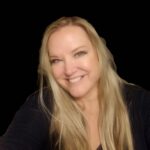 Sheri Kaye Hoff, is a Transformational Business Coach known for inspiring, intuition, vision, and massive action, and being a catalyst for personal and business growth, joy, and profits in a way that is fun, relaxing, and fulfilling. She uses both spiritual and practical techniques to obliterate blocks and create transformational change. Sheri is a business, leadership, happiness, and inner game expert. She has overcome nearly dying and has made it her life mission to share the keys to happiness and success. Learn More About Sheri
Recent Posts
Changing the Perception of Immigration